Boudoir has been something I have been wanting to do for quite some time. When I was young (and skinny), I dreamt of becoming a boudoir model but never had the confidence to ever do it. I think it's strange now that I am older and fluffy that I finally have the guts to "Bare it all."
In the beginning I was nervous to even book it… but once it was booked there was no turning back. Then shoot day actually came. And at first, I was totally chill. No biggy. Then I sat down for hair and makeup and BOOM, it became REAL… I was nervous. Like, OMG this complete stranger is going to see me in some skimpy outfit or NAKED! My body is gross and I'm not at the weight I want to be…
But, just as it started… All the nervousness was gone. Kristen made me incredibly comfortable and treated me like I was her lifelong bestie and we've done this a million times before. She was excited about my knowledge of posing (also being a photographer) and her incredible knowledge on how to move my specific body shape to turn my frumpy fat in voluptuous curves was amazing.
Everything turned out great! I felt like a lingerie model. I typically am behind the camera so this was a new thing for me. I wanted to accomplish the simple act of GOING and POSING… for a photo-shoot… Naked!! I am happy to announce that I did it… and I LOVED IT!! I am addicted and cannot wait to book another shoot!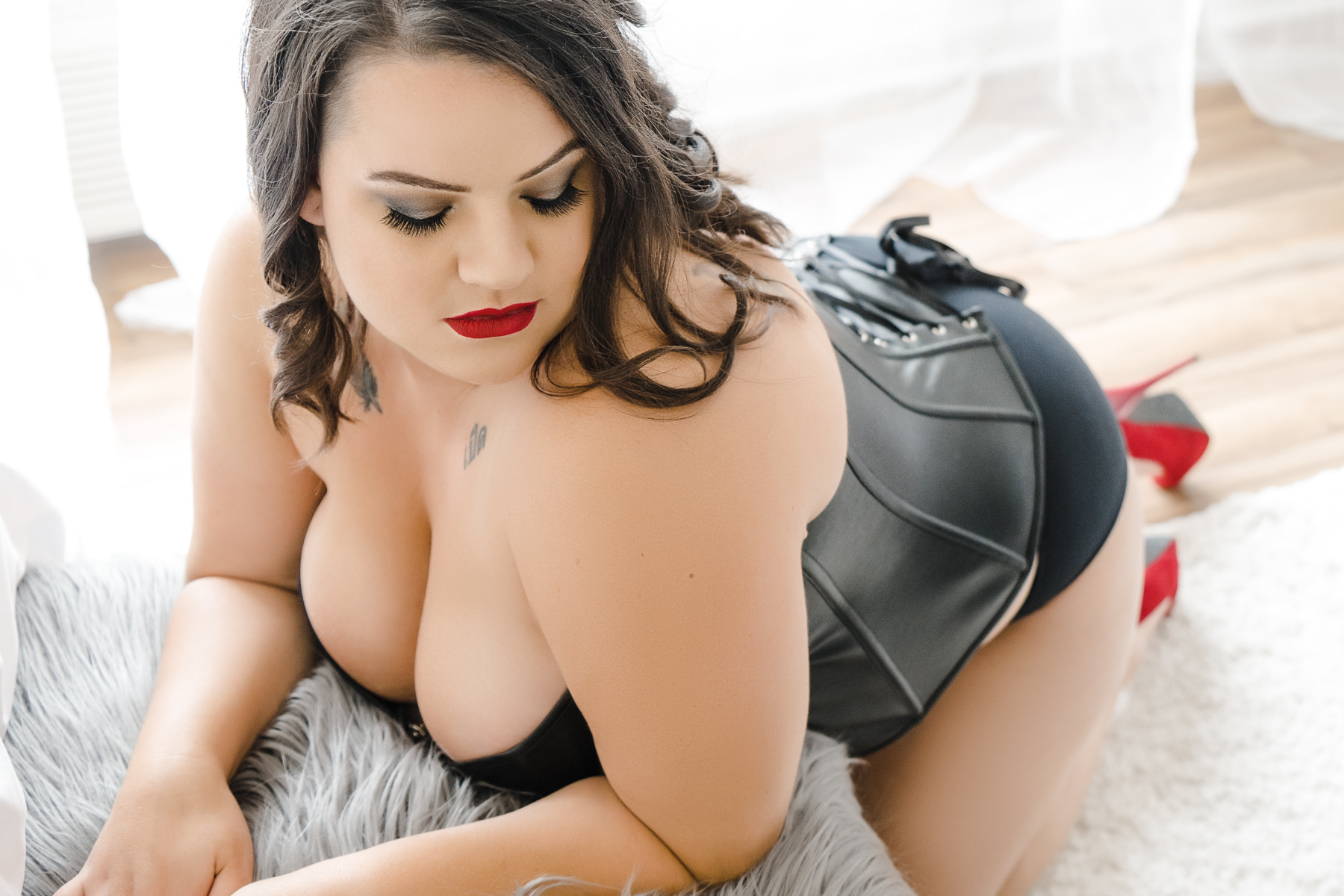 My confidence is through the roof… I have always been confident in myself but it's crazy how much you miss out on even being a little self-conscious. I am wearing shorter shorts and skirts and shirts that might be a little TOO revealing… but it's okay. Because I FEEL Amazing and I don't care if anyone else sees it… because I do.
If I could tell anyone reading this who is on the fence about booking with Kristen. It would be…
1. Do it!! Don't wait for your body to be perfect because it won't ever be… That is just an excuse. Do it now… and if you lose weight… Do it again!
2. Do it for YOU!!! Don't do it for your spouse. They may not appreciate it or be as excited as you are about it which will lower how you see yourself. It's not that they think anything less… They may still find you incredibly attractive and love you just the same… BUT, unless it's your best girlfriend who gasses you up regularly… JUST DO IT FOR YOU….
3. GO BIG! Seriously. If you are Type-A person… GO for Black leather and if you are a wild child maybe something simple like a white sheer. Get out of your comfort zone. Trust me!!!! The pictures turn out so much better than you will EVER imagine.