Between a family of 5 people, 3 dogs, my husband and I both working full time. I lost myself and needed a pick me up of some sort after having my son and gaining weight.
I ran across a blog from someone that had done a shoot with Kristen and it just struck me "that's it!" So I booked the shoot and gradually procrastinated to prep. As the day quickly approached I got a little more nervous so I decided to bring a friend along so I would be calm and not nervous.
As the shoot started the 3 of us chatted the entire time like we had been friends for years and this was a norm for us. Kristen is amazing to work with, she makes sure to be available at anytime before, during, and after your shoot for questions and motivation!
At some point you hit that spot of I'm not pretty enough to do this, I'm going to look horrible in that, or why bother. Let me just say book your shoot and she will make your day memorable and you will laugh at the fact of ever doubting yourself.
By the time I got to sit and look at my images I was astonished! The first few images I had to take a seat a little deeper in my chair because there was no way that the beautiful, sexy, confident woman on that screen was me. But low and behold it was. I killed my session with Kristen's help.
The look on my husbands face just when he had found out what I had done was amazing and then when he seen the photos I couldn't have felt anymore spectacular! I will definitely be doing another shoot with her in the future.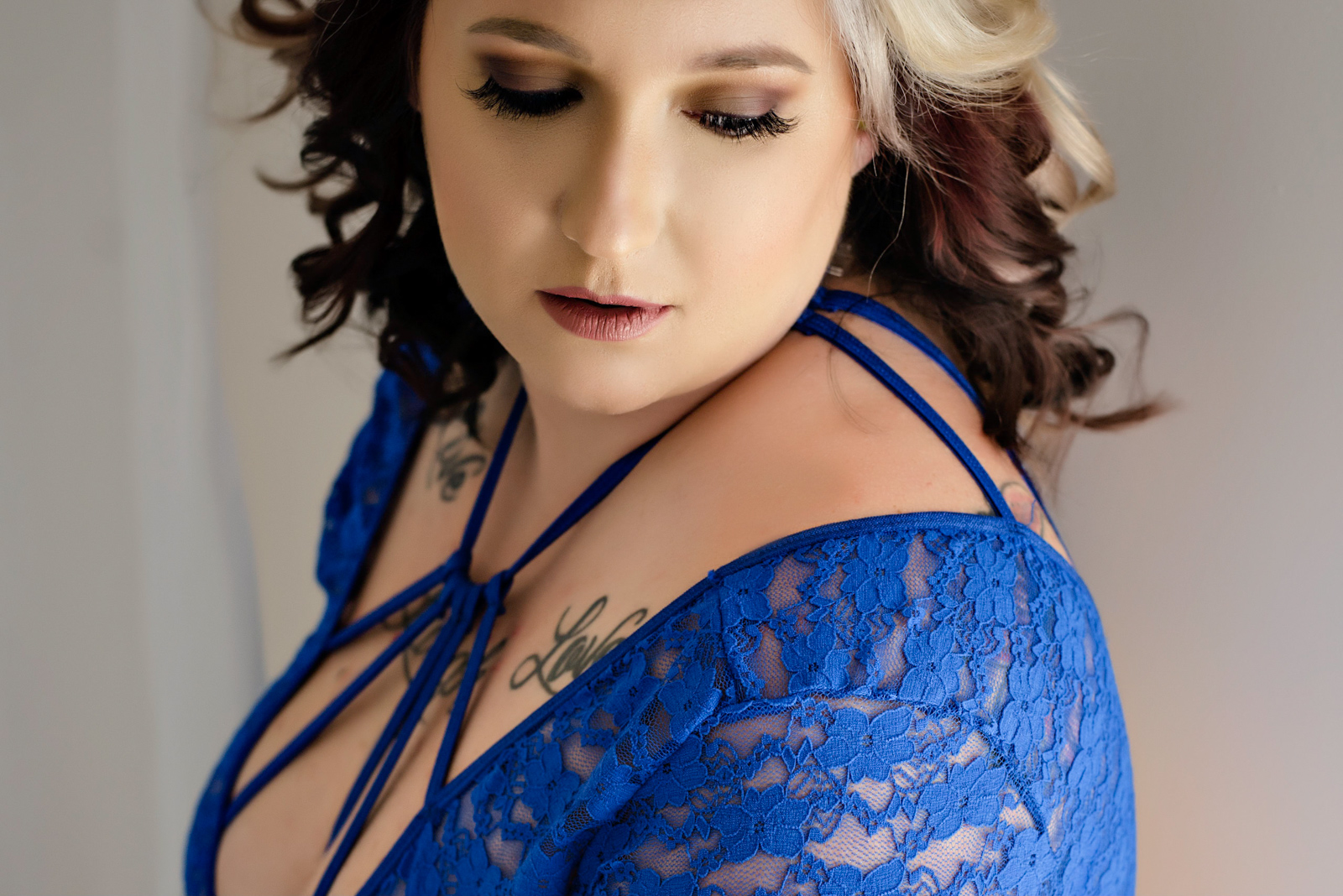 Hair and makeup by Nashville makeup artist Declan + Me