I had been noticing noticing women taking "sexy pictures" for a few years now.  I just recently learned this year that it's called boudoir photography. I had always thought, that as a bigger woman in today's society, that I could never take "sexy pictures."
Society has always looked down on people for being "fat." When people have never struggled with a major weight issue, they just don't understand. What I have come to find out is that you can be big AND beautiful.  Looking through Kristen's online portfolio, I was able to see that all sorts of women can take these photos and look absolutely stunning.
I personally have struggled with my weight my entire life. Always trying to fit in with "the pretty girls" and hoping to be accepted.  I've always been the biggest woman in my group of friends, but I've learned that's ok. My size only defines me if I let it.
I have so much to offer the world and it's not all about how big you are.
My husband is my biggest supporter and the biggest reason I have come to love myself completely.  His love for me is what gave me the courage to book a shoot with Kristen. I was super nervous about being in front of a stranger in front of my underwear lol, much less have her take my picture in my underwear. But, Kristen made me feel completely comfortable. It felt like we were just friends hanging out.  I never once wanted to run away lol.
Meghan was great as well. She made me feel like a movie star in my makeup and hair. When I went to look at my photos I was in complete shock. I was hoping to find at least 7 photos I liked for the smallest album, and I ended up having to narrow down to 17!!!
I'd never felt so sexy in my life, and I couldn't wait to get my album to my husband for his birthday!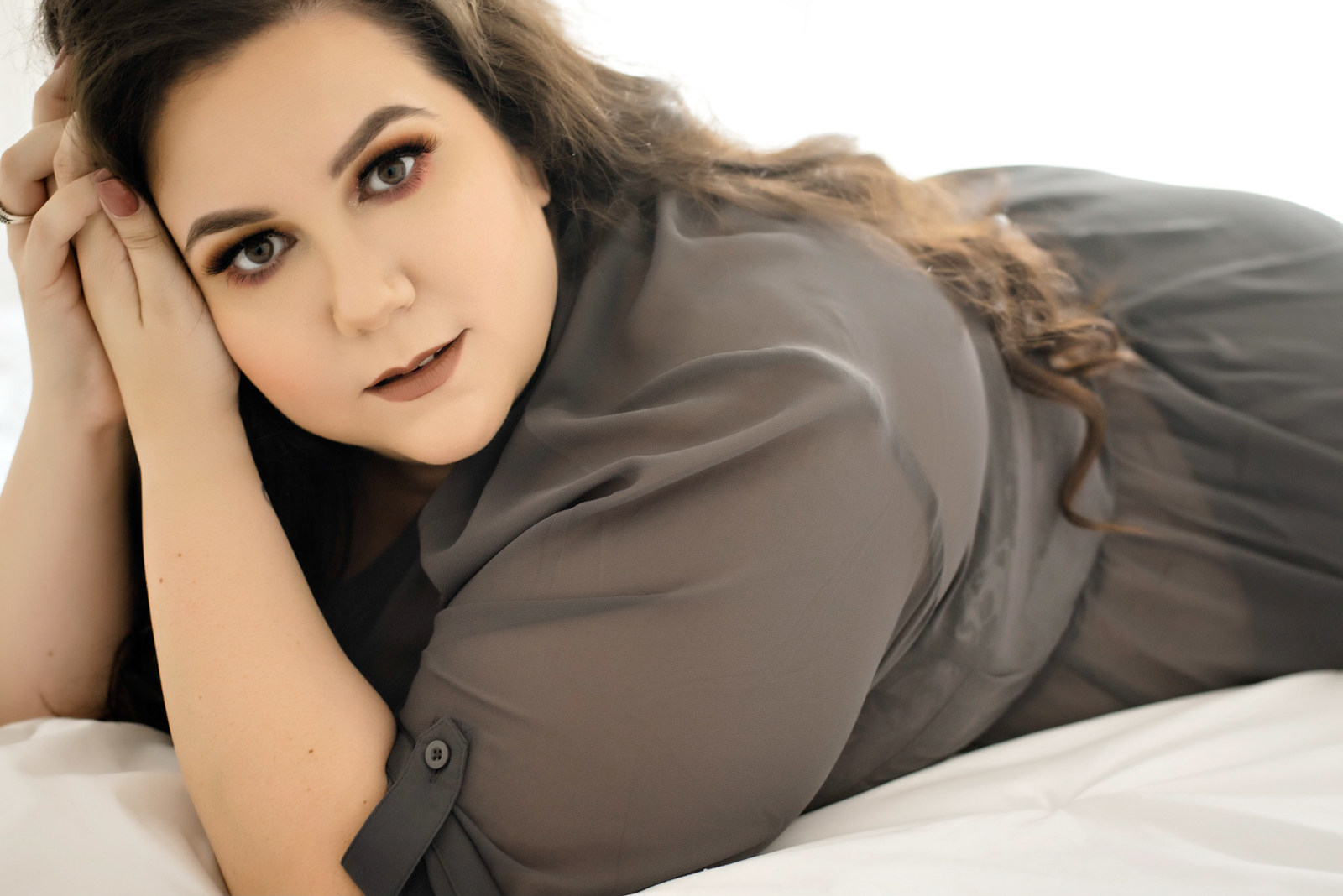 I hope to let every woman know that YOU ARE SEXY and you can take sexy pictures too!! Whatever insecurities you have will melt away in your session with Kristen. I promise that any doubts you have will be smashed to bits when you look at your photos.
Every woman deserves to not only feel beautiful, but see it with her own eyes, and a boudoir session will do that for you!