When I first started chatting with Kristen my biggest fear before actually booking the shoot was that I was overweight with no confidence and there was NO WAY Kristen can make look good. I kept saying to myself it would be a waste of money because the pics would be awful.
But I did it anyway. I went ahead and booked a shoot with Kristen. Was I nervous? Absolutely! Nervous that the outfits I brought were awful the pics would make me look ridiculous and really show all my insecurities.
But none of that came true. Kristen has the magic touch. She tells you exactly what to do and how to post to make all the "problem" areas invisible. She made me feel comfortable from the minute I walked in. Her and Meghan both made me feel like we had known each other forever, so conversation just came easy.
When Meghan finished with my hair and makeup the nerves started up again and but Kristen puts them to rest quickly by continuing the conversation, showing and telling you exactly what to do down to your fingers and toes.
I forgot I was half naked because she made it feel natural!
Coming back to see the images. Now this was the scary part. I had a nightmare 3x before seeing my photos. They were hideous in my nightmare! But, in real life I was AMAZED.
It was so empowering! It was so hard to narrow it down! It was really me and they looked fabulous! I couldn't wait to download my app once I had made all the selections. I still couldn't believe it was me!
The confidence it left me with. From leaving the studio with makeup done and the shoot over to choosing my photos, I was ready to take on the world.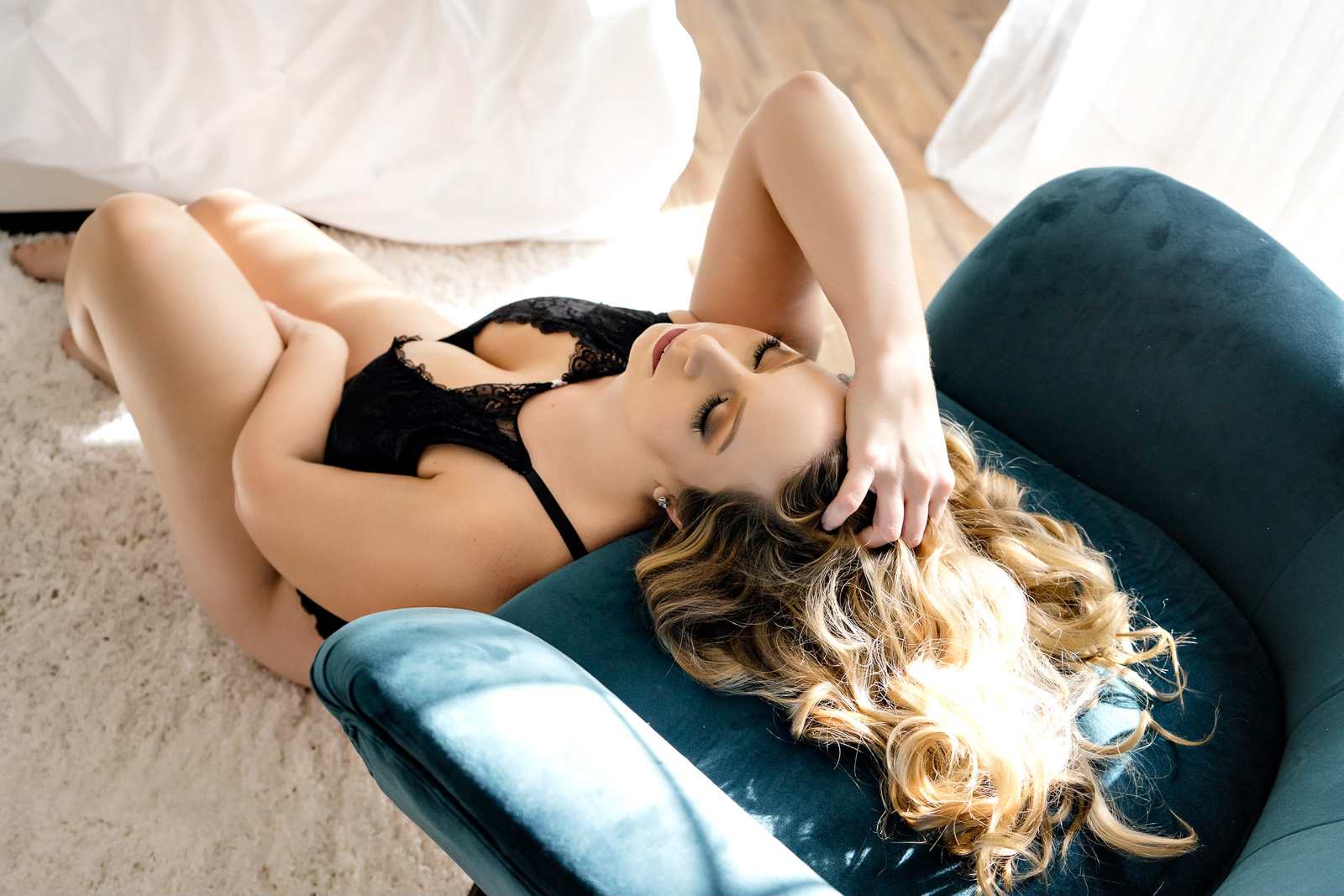 I no longer feel like a blah mom just walking through the motions. I am a HOT MOM and I can take on anything! LOL When my self confidence is down I still take a look at my app and it gives me the boost I need.
Seriously, ladies stop putting it off and schedule your session. You will love yourself (and Kristen) for it! Schedule it now, right where you are in life. You are beautiful just the way you are; let Kristen prove it to you.