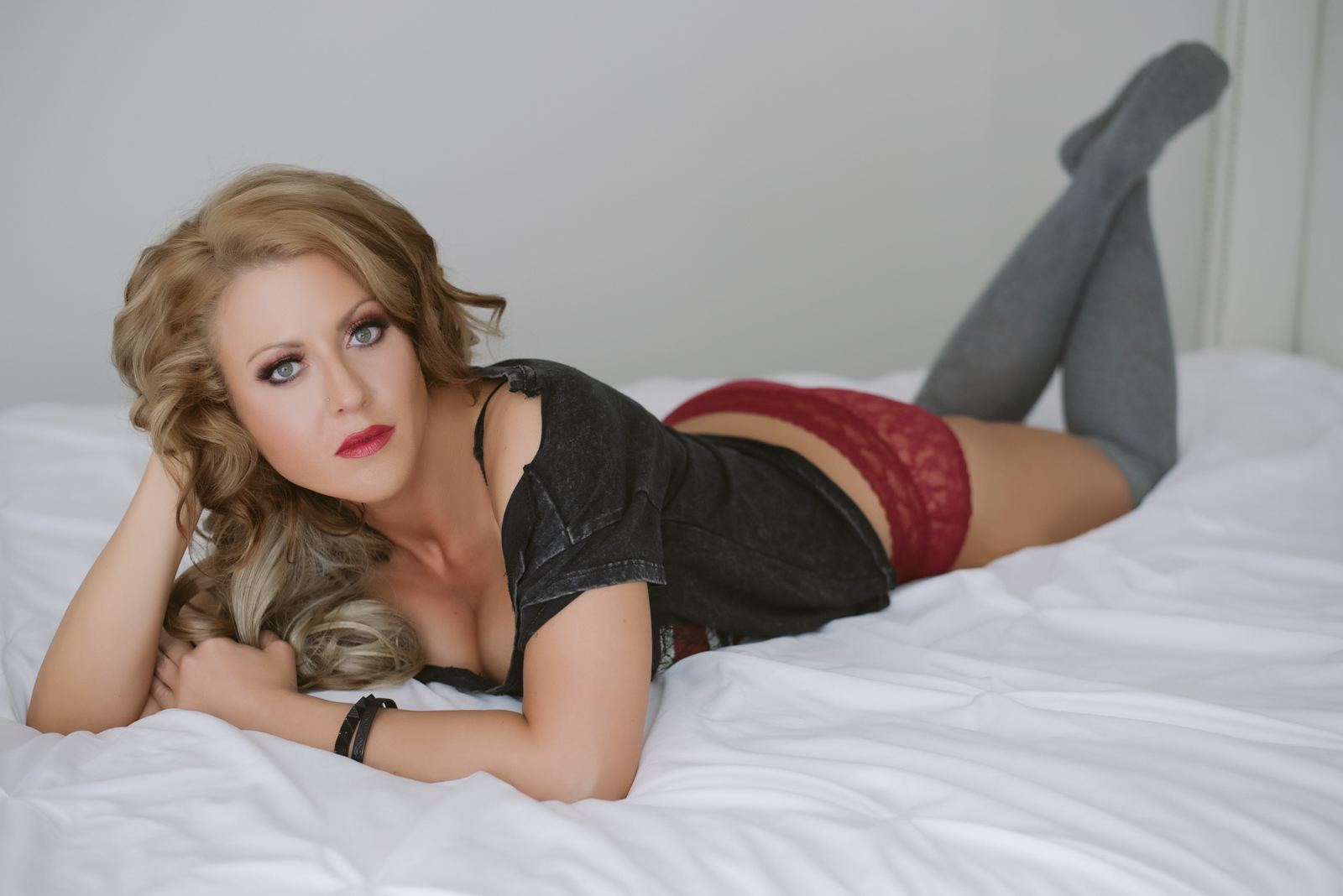 I love a girl who walks in and is like I'm hear tell me what to do. That's Miss K she walked in ready and willing to try anything.
Here's what she had to say about her boudoir experience.
"When I first booked a session I was completely afraid that I had lost my femininity and that I couldn't feel beautiful again…and most afraid, that after seeing the pictures it could possibly be true.
But I went in telling myself to just trust Kristen. She obviously shows what she's doing and I'm so glad that I did. When I saw the pictures I couldn't believe it was me. I was so proud and had this new found confidence of finding my beauty again.
I was crazy. I had so much fun and never once had a moment were I thought about how vulnerable and self conscience I had been the moments before walking through the door. Within the moment of walking in, I felt like I was in a world of happiness, empowerment, and encouragement. And that is one amazing feeling.
This is ABSOLUTELY something that every women should do. Even if it's just as a maintenance place. Something to do every once in a while when you're not loving yourself. Because trust me you'll walk out LOVING the hell out of yourself." – Miss K